Joining over at Mary's Little Red House
for Mosaic Monday
and
at Project 64 where the color
this week is
Robin's Egg Blue.

Click over to check out the other entries
from these wonderful host sites.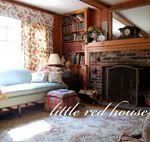 Thanks for visiting!
ETA: A Raggedy Ann baby spoon given to us
upon returning from Russia with our daughter -
that's what's in the Tiffany & Co. box.